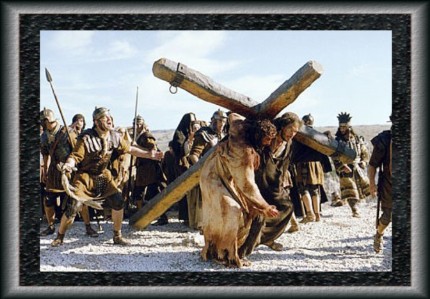 Weep
And as they led him away, they laid hold upon one Simon, a Cyrenian, coming out of the country, and on him they laid the cross, that he might bear it after Jesus.
And there followed him a great company of people, and of women, which also bewailed and lamented him.
But Jesus turning unto them said, Daughters of Jerusalem, weep not for me, but weep for yourselves, and for your children.
Luke 23:26-28
This was the only thing that attracted Christ's attention. Although full of suffering, while bearing the sins of the world, He was not indifferent to the expression of grief. He looked upon these women with tender compassion. They were not believers in Him; He knew that they were not lamenting Him as one sent from God, but were moved by feelings of human pity. He did not despise their sympathy, but it awakened in His heart a deeper sympathy for them. "Daughters of Jerusalem," He said, "weep not for Me, but weep for yourselves, and for your children." From the scene before Him, Christ looked forward to the time of Jerusalem's destruction. In that terrible scene, many of those who were now weeping for Him were to perish with their children.
The Desire of Ages
P 743