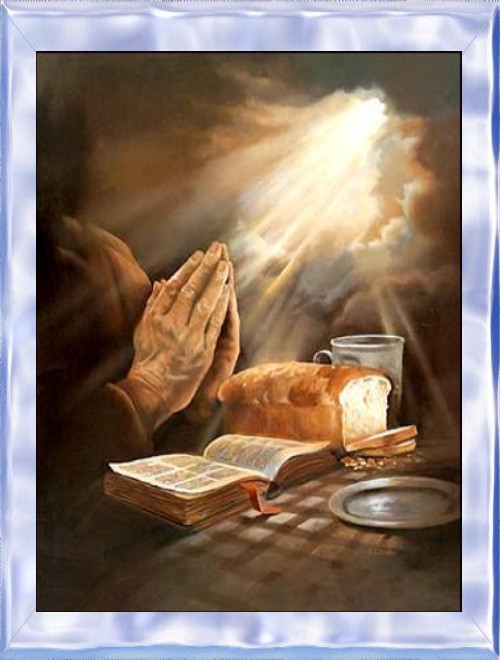 Bread And Water
God Will Provide
The Lord has shown me repeatedly that it is contrary to the Bible to make any provision for our temporal wants in the time of trouble. I saw that if the saints had food laid up by them or in the field in the time of trouble, when sword, famine, and pestilence are in the land, it would be taken from them by violent hands, and strangers would reap their fields.
Then will be the time for us to trust wholly in God, and He will sustain us. I saw that our bread and water will be sure at that time, and that we shall not lack or suffer hunger, for God is able to spread a table for us in the wilderness. If necessary He would send ravens to feed us, as He did to feed Elijah, or rain manna from heaven, as He did for the Israelites.
I saw that a time of trouble was before us, when stern necessity will compel the people of God to live on bread and water. . . . In the time of trouble none will labor with their hands. Their sufferings will be mental, and God will provide food for them.
The time of trouble is just before us, and then stern necessity will require the people of God to deny self and to eat merely enough to sustain life, but God will prepare us for that time. In that fearful hour our necessity will be God's opportunity to impart His strengthening power and to sustain His people.
Bread and water is all that is promised to the remnant in the time of trouble.
In the time of trouble, just before the coming of Christ, the righteous will be preserved through the ministration of heavenly angels.
LDE 264, 265