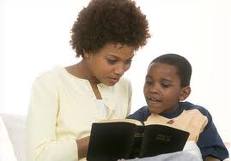 Memory
Commit Scripture To Memory
Several times each day precious, golden moments should be consecrated to prayer and the study of the Scriptures, if it is only to commit a text to memory, that spiritual life may exist in the soul.
God's precious Word is the standard for youth who would be loyal to the King of heaven. Let them study the Scriptures. Let them commit text after text to memory and acquire a knowledge of what the Lord has said . Build a wall of scriptures around you, and you will see that the world cannot break it down. Commit the Scriptures to memory, and then throw right back upon Satan when he comes with his temptations, "It is written."
This is the way that our Lord met the temptations of Satan, and resisted them.
Hang in memory's hall the precious words of Christ. They are to be valued far above silver or gold.
Keep a pocket Bible with you as you work, and improve every opportunity to commit to memory its precious promises.
The time will come when many will be deprived of the written Word. But if this Word is printed in the memory, no one can take it from us.
LDE 67
The Book of books has the highest claim to our reverent attention. We must not be satisfied with superficial knowledge, but must seek to learn the full meaning of the words of truth, and to drink deep of the spirit of the Holy Oracles. To read a certain number of chapters daily, or commit to memory a stipulated amount without careful thought as to the meaning of the sacred text, is a work of little profit.... Some portions of Scripture are, indeed, too plain to be misunderstood; but there are others whose meaning does not lie upon the surface, to be seen at a glance. Scripture must be compared with scripture; there must be careful research and patient reflection. And such study will be richly repaid. As the miner discovers veins of precious metal concealed beneath the surface of the earth, so will he who perseveringly searches the Word of God as for hid treasure, find truths of greatest value, which are concealed from the view of the careless seeker.
No effort should be spared to establish a right habit of study. If the mind wanders, bring it back. If the intellectual and moral taste has been perverted by the overwrought and exciting tales of fiction, ... then you have a battle to fight with yourself to overcome this depraved habit. . . .
We are surrounded by unbelief. The very atmosphere seems charged with it. Only by constant effort can we resist its power. . . .I appeal to young and old: Make the Word of God your textbook. Here you will find the true standard of character. . . .
OHC 205